End-to-end redesign of church website based on researched findings.
The goal was to identify discrepancies in various website flows and resolve them using a platform that would be easy to maintain and update.
UX Lead: Research, interviews, ideation, prototyping, testing, visual design
Optimal Workshop, Google Forms, Figma, Wordpress, Elementor, HTML, CSS, JS
UX/UI Design, Research, Visual Design
August-September 2020 (Website to be released in October)
Both sides of the existing Mandarin and English websites hadn't been updated since the mid 2010's. As time passed, haphazard new navigation labels emerged, website pages became cluttered, and the pre-built website templates were starting to show their age. The sites were not responsive for mobile and frustrating to use.
There are a variety of people using the website, ranging from young professionals to seniors. The design and layout had to be familiar and easy to use.
The website team charged with maintaining the website had minimal experience with coding; we had to deliver a solution that would be easy to maintain and update.
A UX audit conducted on the existing TMCCC Church website detailing pathways for improvement. Findings were extracted from user interviews, usability tests, and a survey.
A design challenge emerged...
How might we deliver an engaging, welcoming, and easy to use experience for site visitors and website editors?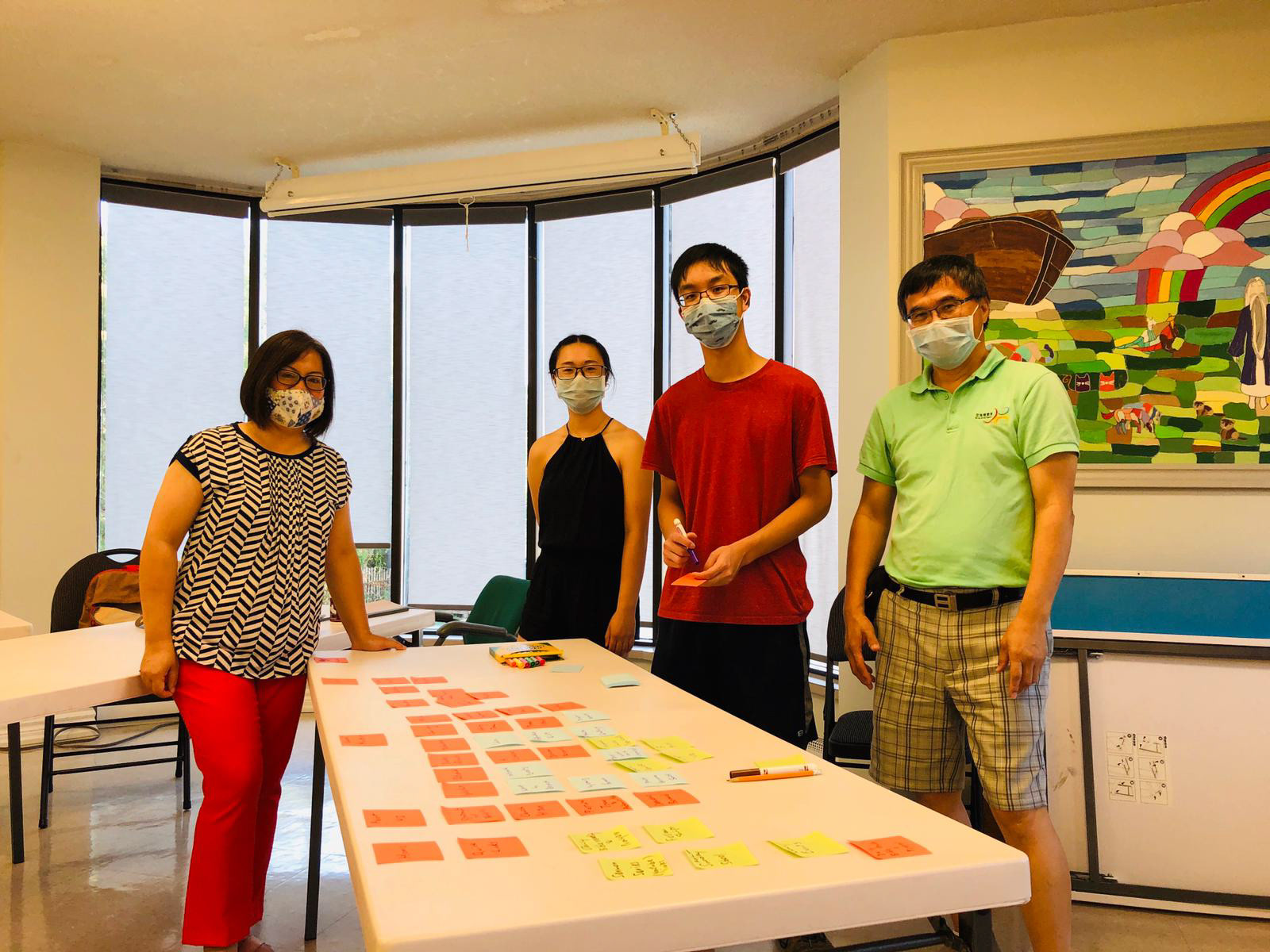 I conducted a tree test using Optimal Workshop and held a journey mapping exercise with key stakeholders to refine the website navigation. We were able to identify areas for improvement with an initial 76% success rate on the three most important tasks.
Site map developed in collaboration with stakeholders.
Wireframing and Prototyping
From low to high fidelity, focussing on the landing page.
Final Prototype- Landing Page
The project, set for release in October, is my first end-to-end website design, spanning research and execution. By getting hands-on, I truly realized the importance of conducting robust user testing, something I had only previously been taught in class. Insights gained provided the groundwork of user needs and frustrations that needed to be resolved.
I felt energized by conducting user interviews and research, knowing that the design would really help ease pain points in the real world!
Building a website from the ground up using Wordpress was new to me, and it took some time to get the site up and running. It was also a challenge working within tight timeframes; if I were to do the project again, I would invest even more time and continually test to refine the solution, and consider building a custom Wordpress theme instead of relying on the Elementor page builder.